We are proud of our team here at Royal Billiard & Recreation. As a second-generation family business, we recognize that our staff drives our day-to-day operation and we are proud to include them in our work family. Therefore, once a while, we'll be introducing you to a member of our team.
When it comes to pool table knowledge, you'd be hard pressed to find anyone in the industry who is more experienced than Kent. Now, in his 25th year at Royal Billiard & Recreation, Kent estimates he's been involved in the sale, assembly or service of over 15,000 tables. As a matter of fact, Kent's experience is so well known throughout the industry, it's not uncommon for a pool table manufacturer or another retailer to reach out to Kent for service advice! We are fortunate to have Kent on your team.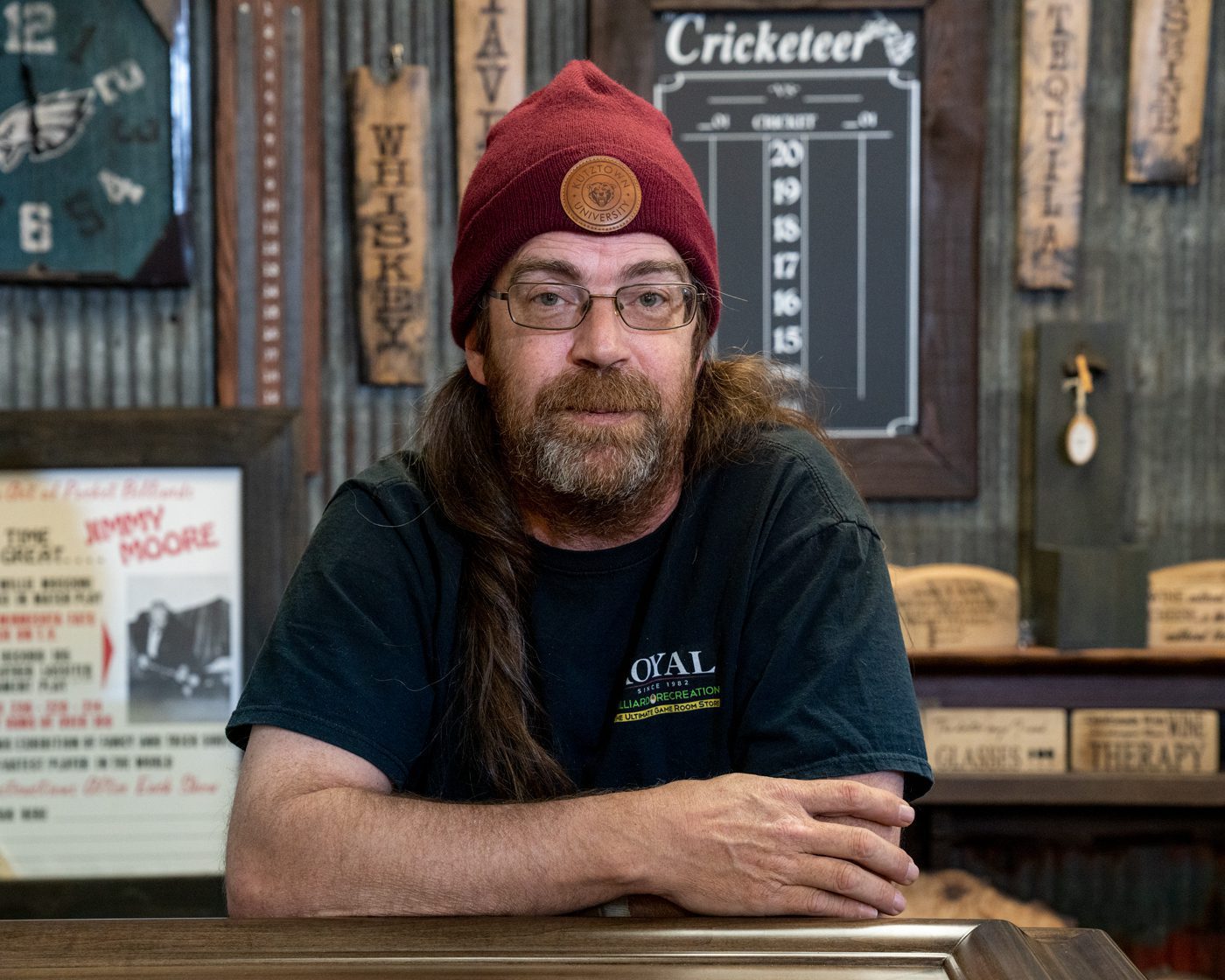 Kent worked his first 18 years at Royal Billiard & Recreation on the road with the installation and service team. Shortly after being hired, Kent's aptitude and customer service were apparent, so he was quickly promoted to Service Manager. Now, he serves as the store's General Manager, overseeing daily operations and making sure our customer's have a positive experience from the time they walk through the door and for years to come, as they enjoy their purchase. As a fellow employee put it, "Kent is the heartbeat of the store".
Furthermore, recognizing the lack of quality, American-made wood decor in our industry, Kent has developed our increasingly popular line of functional game room products, called Reclaimed Recreation. Built by hand, right here at Royal Billiard & Recreation, and having been shipped all over the world, Kent is most proud of the Drink Holder for Shuffleboard and Scoreboard for Shuffleboard.
When not problem solving, Kent often enjoys challenging coworkers to a game of foosball. Having picked up a love for the game way back in the day, he'll tell you it's the game that we carry that is the hardest to get great at, and stay great at.
During his free time, Kent enjoys spending time with his family and relaxing around his firepit, while listening to the Greatful Dead or Pearl Jam. But don't be surprised if you see him out for a round of golf on a nice day. Mostly, Kent is really looking forward to the day that we can all attend live concerts again and when travel is opened up. He anticipates revisiting his favorite place along the Oregon coast, where he got engaged to his wife.
When you shop at Royal Billiard & Recreation, you can count on quality products and services supported by experienced professionals, like Kent. Whether you are considering upgrading your game room or have a pool table in the need of service, stop in or call to talk to our team.
Have a question?
Call/Text:
215-997-7777
email:
sales@royalbilliard.com
Visit:
2622 Bethlehem Pike
Hatfield, PA 19440