8′ Eclipse in Matte Slate finish by Olhausen Billiards
1 UNSOLD MODEL IN STOCK – 8′ Maple in Matte Slate Finish (as pictured)
Please call the store to confirm availability.
The Eclipse Pool Table is made from Solid Tulipwood and features traditional style arched cabinet design with carved Queen Anne style legs. All Olhausen Pool tables are hand-crafted at our 250,000 sq. ft. manufacturing facility in Portland, TN and feature Accu-Fast Cushions and our Lifetime Warranty.
Color in images are for reference only and not to be used for final color matching.
Shades vary due to settings on your device's screen and/or monitor.
8 Ft Size
Wood Material: Tulip
Matte-Slate
Premium Slate
Uniliner

The Best in Billiards.
Find out why. 
Premium Slate
The world's finest slate is diamond-honed to create a perfectly smooth playing surface. Each piece of slate is checked at the Olhausen Billiards factory for flatness and proper bolt-hole locations, ensuring a for a great fit when our team assembles the table in your home. 
Slate liner
Framing the slate with a wood liner ensures quieter play and reduces the stress on the table. It also allows for a tighter installation of cloth. The slate is bolted through the slate liner to eliminate vibration that, with some brands, causes the loosening of table bolts over time.
Uniliner ®
A large slate support allows for an accurate installation and better play. This also helps to keep the slate level over time and minimizes wood movement. The Uniliner® system tested to be almost twice as strong as other frame construction methods.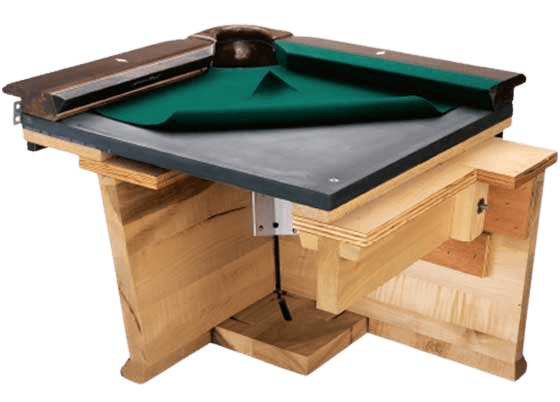 ACCU-FAST® Cushion System
The best pool table cushions in the business, the patented Olhausen Billiards Accu-Fast® cushions respond accurately and are built to last the lifetime of the table. Take the Accu-Fast® Challenge and Just Play On It!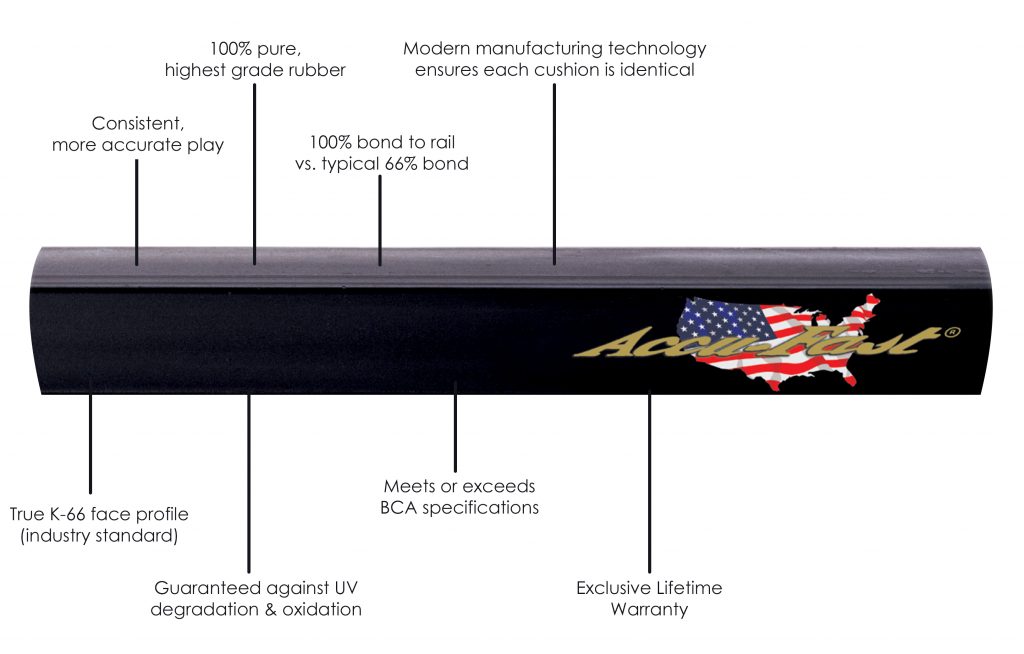 Factory Pre-Fit Construction
From the first cut of wood to the moment our installation team hands you your pool cue, your Olhausen Billiards Pool Table is built with quality in mind. Built in Tennessee, U.S.A. by American craftspersons.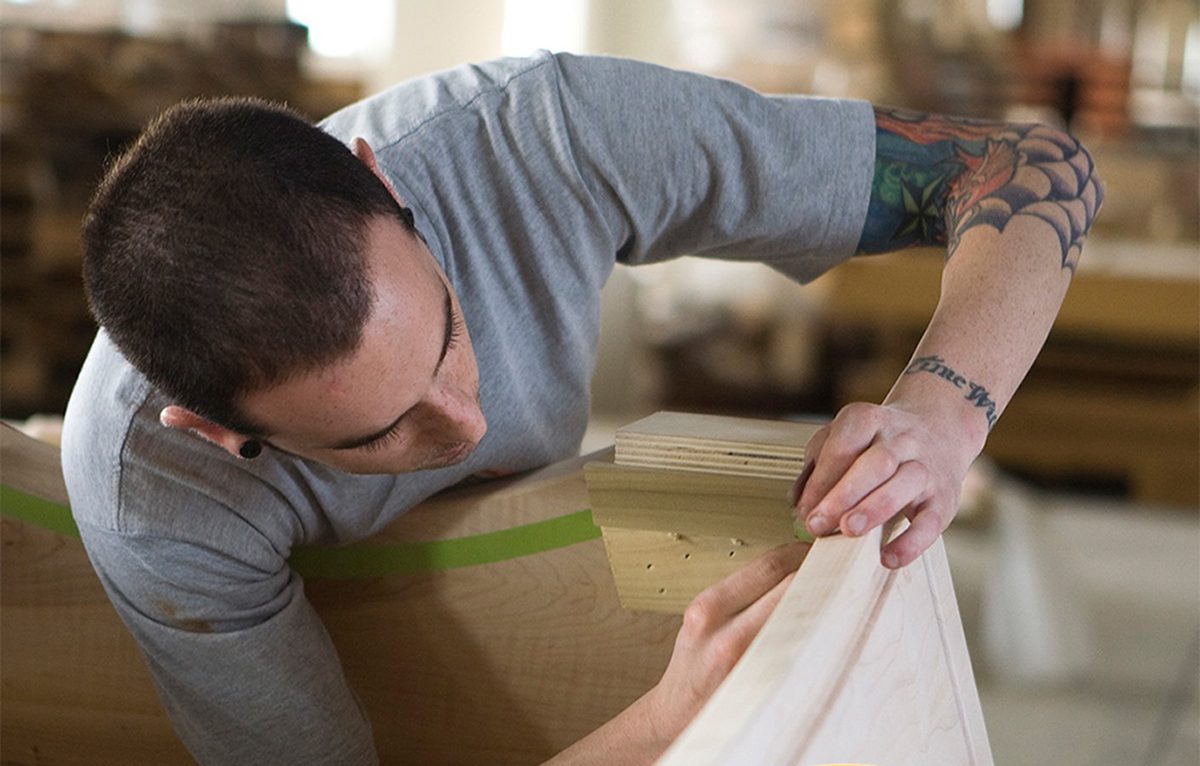 Take a Tour of the Olhausen Billiards Factory
Built in the U.SA. | Built by Americans
We founded this company. We build our pool tables.
We stand behind them. Always Have. No exceptions.
Any questions? Call us personally.