Wall Mount Bottle Opener with Catch – Reclaimed Wood
Wall Mount Bottle Opener with Catch – Reclaimed Wood
A one-of-a-kind bottle cap catcher.
This wall mounted bottle opener with cap catch is part of our functional game room decor line built with reclaimed wood. The bottle opener is crafted right here, by the craftsmen at Royal Billiard & Recreation. Since this item is hand-crafted, it is individually unique!
Dimensions:
6″ wide
17″ high
5″ deep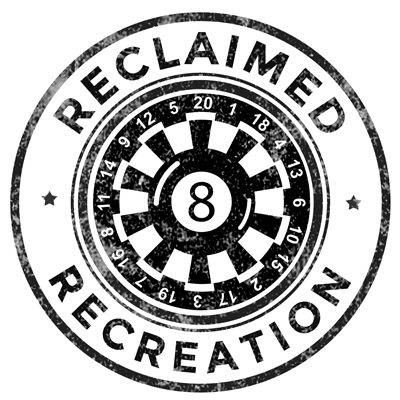 About Reclaimed Recreation
As a leading retailer of game room products since 1983, we recognized there were very few options available to homeowners when it came to functional game room decor with rustic appeal that is both environmentally friendly and affordable. So, our guys hit the workshop and got creative! The result: the Reclaimed Recreation line by Royal Billiard & Recreation.
All Reclaimed Recreation game room products are made from up-cycled, re-purposed pallet wood. We are careful to make sure all pallets are 100% free of chemicals and safe for your home and family. Our craftsmen build each unit right here, at Royal Billiard & Recreation. Due to the nature of this line of beautifully rustic items, each product is one-of-a-kind and wholly unique.