10% OFF All Orders Over $1000 During the By Governor's Order Sale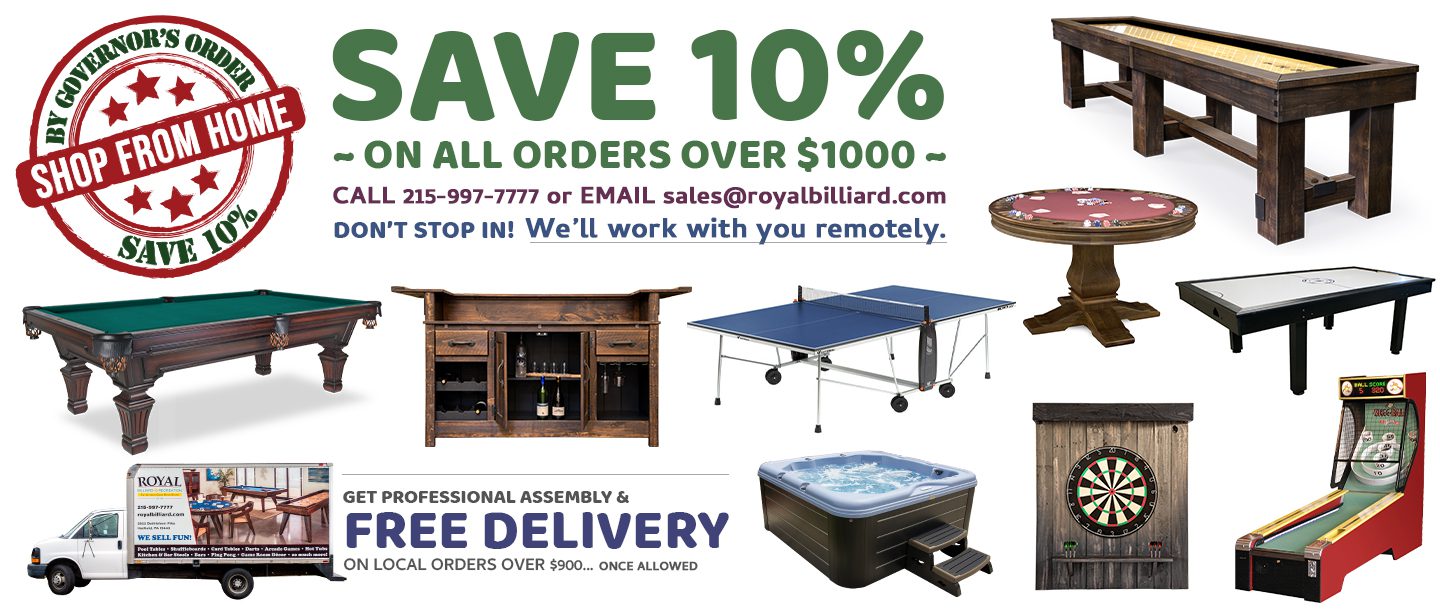 Shop Virtually & Save 10%
Ends when the Doors Reopen
Save Now for Delivery Later!*
Lock down a great deal during the 'By Governor's Order' sale! When you spend over $1000, get 10% OFF and FREE local delivery**.
Social Distanced Shopping
Through the use of the internet, we'll help you choose your options and place your order. Let's make use of the technological wonders at our fingertips!
Call 215-997-7777 or email sales@royalbilliard.com
We are answering the phone and responding to emails during all "reasonable" hours, day and evening. However, please do not come to the store.
* Sorry, but this discount applies to new orders only.
** We will begin preparing your order as soon as you place it. Of course, we cannot set a delivery date now, but once the Gov' gives us the OK, we'll have it to your home ASAP.